Games 
Other games
Lost Planet: Trag Zero (Mobile Game)
Lost Planet: Extreme Condition Colonies Edition (Standalone Expansion of LP1)
Lost Planet 2 (Mobile Game)
Other pages
Lost Planet: Bound Raven (Graphic Novel)
Lost Planet First Colony (Graphic Novel)
Lost Planet Universe
 Featured Article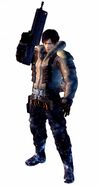 Wayne Holden is the main protagonist of Lost Planet: Extreme Condition. At the beginning of the game, he is working along side his father. During a mission to the dome facility, the team encountered an enormous Akrid called Green Eye. More...
 Featured Video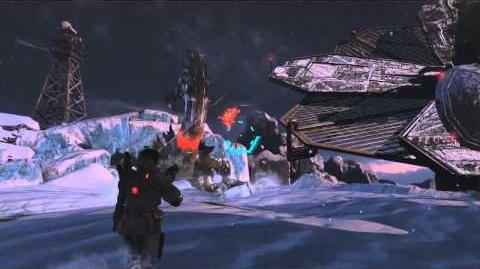 Gallery 
 Help needed 
We are looking for decent scans of the Lost Planet Artbook. It contains important information like life on E.D.N. III before the events of Lost Planet, and interesting stuff.
Editors are needed in these articles:
Any other useful contributions are welcomed.
Missing media related to Lost Planet:

Community content is available under
CC-BY-SA
unless otherwise noted.